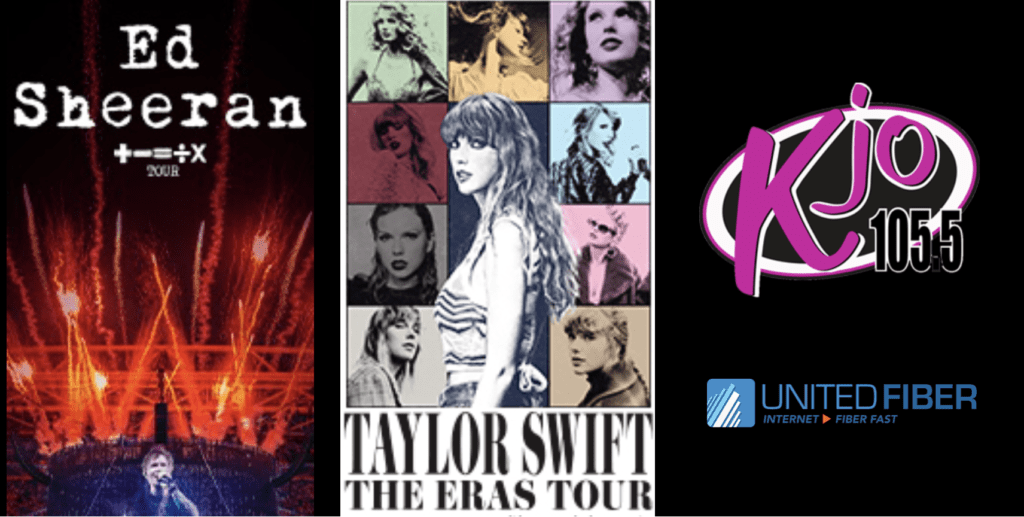 Listen weekdays at 9am, 11am, and 1pm. When you hear the cue, call 816-671-1055.
Be caller five. You'll get two tickets to Ed Sheeran at Arrowhead August 5th. You'll also become an instant finalist to see Taylor Swift July 8th at Arrowhead.
You can also enter once per day online for both prizes. 
This K-Jo Concert Connection presented by United Fiber.